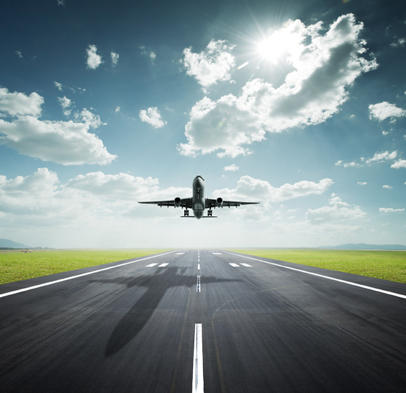 AVIATION DEFENSE
Murray, Morin & Herman, P.A. has extensive experience representing U.S. and foreign clients involved in the aviation industry, including handling cases in litigation as well as providing advice and counseling with respect to liability risks, contractual warranty and indemnity issues, insurance and other issues related to aviation.
Murray, Morin & Herman, P.A. has experience handling all aspects of aviation-related cases whether the case involves the design or manufacture of an aircraft or component parts, aircraft and airline operations or aircraft maintenance, piloting and pilot proficiency issues, Murray, Morin & Herman, P.A. attorneys will be familiar with the key technical, regulatory and legal issues. Additionally, our aviation litigation attorneys have broad experience in the legal doctrines, conventions and statutes that arise with regularity in the aviation context including the Warsaw Convention/Montreal Convention, Airline Deregulation Act and Federal Aviation Act preemption, Federal Aviation Regulations, the government contractor defense, the economic loss doctrine, the General Aviation Revitalization Act and the Foreign Sovereign Immunities Act.
Our broad experience has allowed us to successfully represent a wide array of clients to include Commercial and general aviation aircraft manufacturers, International, domestic, regional, and charter airlines, Aircraft engine and component manufacturers, Fixed base operators and flight schools, Aviation maintenance and repair facilities, Airports, airport operators, and ground handlers, Corporate and private aircraft owners and operators, and Aviation insurers.
TAMPA: 101 East Kennedy Boulevard, Suite 1810 Tampa, Florida 33602 • Telephone (813) 222-1800 • Fax (813) 222-1801
CORAL GABLES: 255 Alhambra Circle, Suite 750, Coral Gables, Florida 33134 • Telephone (305) 441-1180 • Fax (305) 441-1801
NEW YORK: 500 Mamaroneck Avenue, Suite 320, Harrison, New York 10528 • Telephone (914) 705-4568 • Fax (914) 705-4578
LONDON: 2nd Floor New London House

,

6 London Street

,

London EC3R 7LP • Telephone +44 (0) 20 3741 9576